Comfort and Convenience
We are happy to announce that this season we have added 16 brand new motel rooms and an additional 3 lodges!!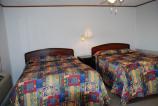 The Minnow Bucket Marina offers contemporary accommodations, with state of the art amenities, overlooking Lake Fork.

Each room comes complete with two double beds, alarm clock, small refrigerator, and the convenience of Direct TV Satellite Television Programming with over 100 channels. Current standard room rates for 2016 are $70.00 per night plus tax.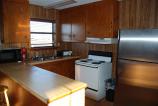 We also offer two Big Bass Lodges for larger groups, or they can be divided for those who desire a kitchen on their long trips away from home. Big Bass Lodge #1 sleeps eight to ten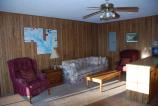 people, while Lodge #2 sleeps ten to twelve. Each is comes equipped with telephone, alarm clocks, Direct TV Satellite Televison Programming, and complete kitchen and dining areas. Each kitchen includes a refrigerator, freezer, stove and oven, dishes and utensils. Current lodge rates are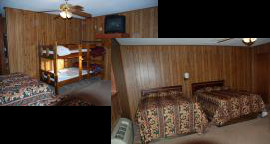 from $95.00 to $200.00 per night plus tax.
For those folks who prefer to bring their own lodging, we offer RV and Tent camping facilities, with or without electricity, and with or without sewer facility. All boat launches are included during your stay, and your stay also includes a temporary membership in our dinner club. Reservations are not required, but are a wise choice during the peak hunting and fishing seasons. Rates for RV spaces can be found on our "RV and Camping" page.
Home - Lodge - Lake Fork - RV & Camping - Store
Boat Ramps - Guide Services - Restaurant - Big Hawg of the Week