For you dining pleasure, The Restaurant is adjoined to the Minnow Bucket. Family Owned and Operated. Come in and enjoy our down home cooking, kid and family friendly atmosphere, at the lowest prices on Lake Fork
Breakfast and Lunch are served daily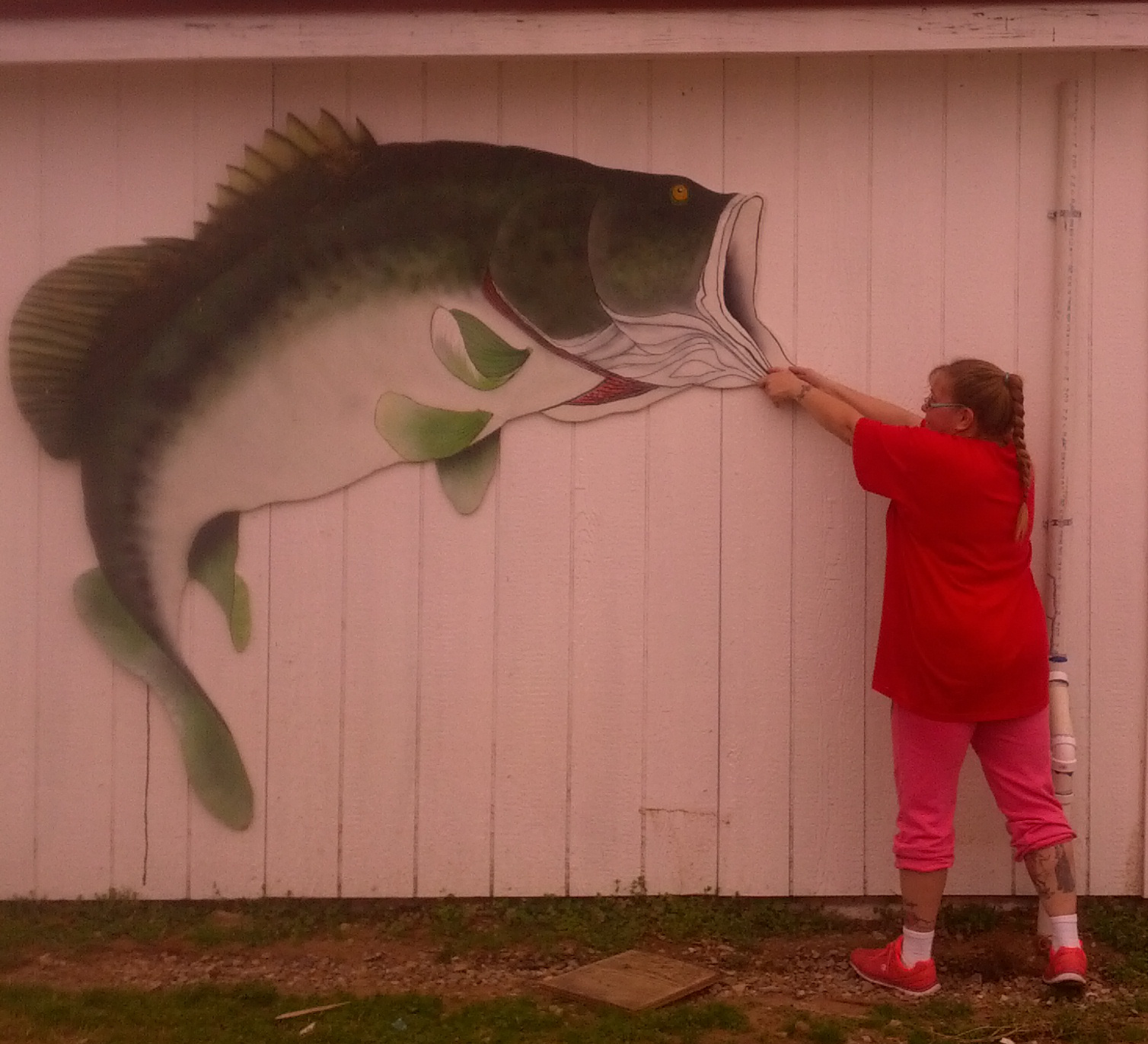 Also,We will have Hot Breakfast sandwiches and ready to eat items from 5 AM every morning in our adjoining cafe area, in the store.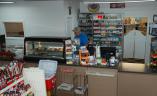 We are not only "fast food" but also Good, Food, Fast!
We are also pleased to offer HomeStyle Pizzas. You can choose between original and cracker thin crust, and one or all ten toppings for no additional charge (extra cheese - add $1.59). These are also available in our store cafe area from open to close!

For those special occasions, or corporate parties, our dining area seats 100 people, and is decorated with our "Windows of Conservation". Each window has been hand painted to portray not only Lake Fork, but conservation in general. Enjoy a beautiful view of Lake Fork, as well as a pictorial display of the outdoors at it's finest or watch one of our 3 big screen TVs .
We also have a patio available for lakeview dining.

So, for your next seminar, conference or presentation,


consider reserving our dining area.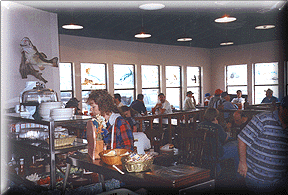 BYOB Setups available.
So, come join us at The Restaurant/Cafe for The Finest Food on the Fork!
Home - Lodge - Lake Fork - RV & Camping - Store
Boat Ramps - Guide Services - Restaurant